Our story
The new generation of car salesmen
With the exception of a few small innovations, every car dealer continues to do the same as 30 years ago. When a consumer is interested in buying a car, he used to see an advertisement in the Saturday edition of the Telegraaf, which is now visible online at all times on sites such as Autotrack, Autoscout24 and Gaspedaal. The Internet provided more supply and transparency for consumers. However, many studies show that consumers still experience "pain" when buying a new car. "Has the car been damaged?", "Is the mileage of the car correct?" "Isn't there something wrong with the car?"
After many years of experience in buying and selling BMWs, MINIs, Porsches and Land Rovers and experience with automotive advertising platform AutoTrack, I knew there was space for improvement!
Shift Up literally stands for upshifting, continuous improvement. Nobody is waiting to drink coffee endlessly with a car salesman in a showroom. Take in all the information that is useful to you from your couch or the kitchen table. Whether you want to know where this car has been serviced, what signs of wear the car has, or go through a NAP odometer report or CARFAX in the pub with your friends, all this should be possible without having any personal contact with the seller, without any threshold. And whether you want your new car delivered at home or if you want to pick it up the old-fashioned way while enjoying a coffee in Amstelveen, that is up to you!
Shift Up is specialized in young used BMW's & MINI's, mainly from one to six years old. We love cars that are not equipped as standard, but with many options! We deliver cars from stock and on customer request (BMW / MINI request). Our network consists of many dealers in the Netherlands and Germany. We deliver every car for a all-in price, delivery costs are history! All-in means including necessary maintenance, repair of significant user damages, new APK, cleaning treatment and a standard three-month warranty. Transparent, thoughtful, available 7 days a week and continuously innovative, that's what we stand for!
Shop cars
Daarom Shift Up
Personal attention for customers
View and order your new car online
Free test drive at your home or office
We help you with a suitable financing offer and trade-in price
All our cars have been extensively checked and fixed optically and technically
Transparent about user traces that can be repaired in consultation
Delivery of your new car at us in Amstelveen or at your home
We provide the Shift Up feeling every day
Meet the team!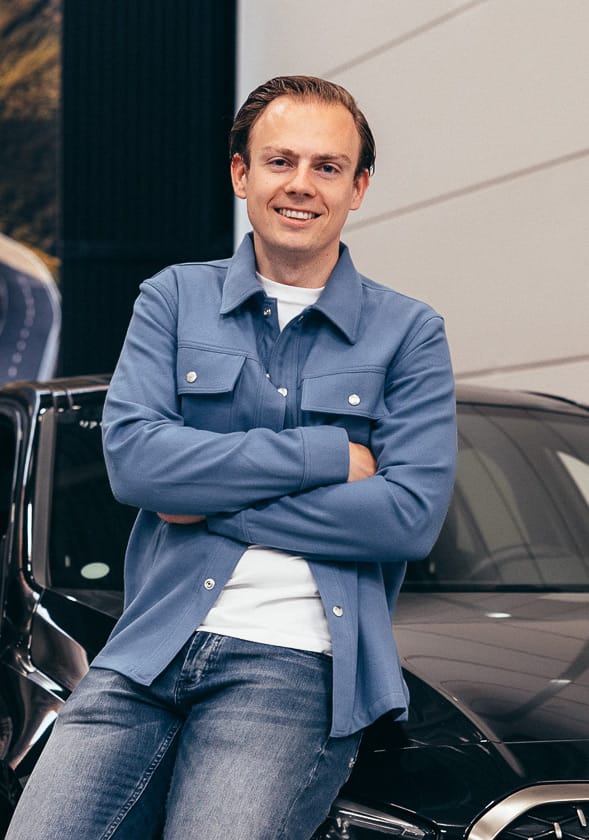 Constantijn Reiziger
Founder en salesman
Johan Heil
Operationeel manager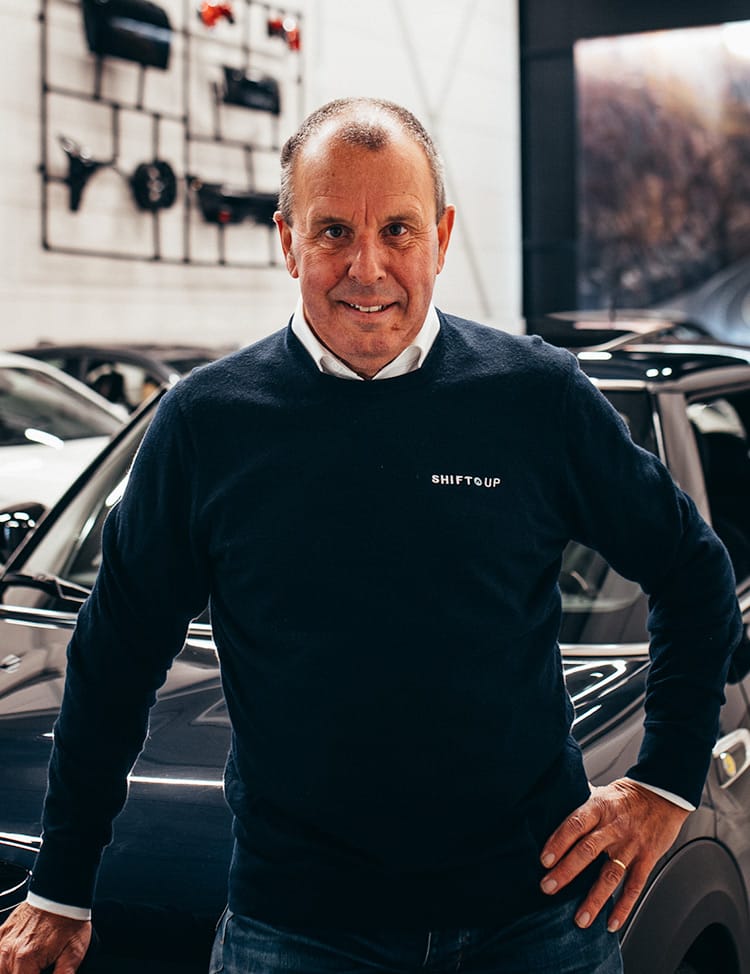 Rob Springintveld
Chauffeur
Thijs Metz
Video producer
Shift Up HQ
Feel free to drop by for a cup of coffee with us in Amstelveen.

Make appointment